Heritage Off-Site Systems Built Modular Homes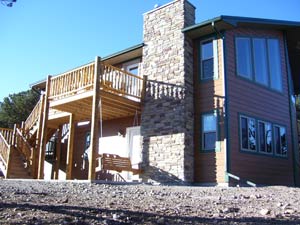 Why I as a Modular Home Dealer choose to represent "Heritage" Modular Homes for the past 25 years is because the Off Site System Built Home that Heritage manufactures is superior from the many modular home factories I have visited in the past many years.
A Systems built home by Heritage is energy star qualified and built in a controlled environment unlike a site built home that is exposed to weather conditions through out it's construction. In the Heritage Modular System Built Homes you will find standards of R-25 walls and R-50 ceiling insulation, with a wide variety of custom options on Interior and Exterior finishes.
Systems Built Homes can also come in a wide variety of pricing. When shopping a system built off site modular always consider why prices do vary. Our Heritage Systems Built Homes are of top quality and we will not cut corners to offer a lesser modular home for our customers. Before I decided to become a Heritage builder I saw it was much easier to justify quality to price.
The Heritage system built home is green in many ways from less waste, energy efficient with super insulation, to materials used for construction, to fuel reduction of many contractors traveling to the home site.
The amount of time it will take to bring your home to your site will depend much on our customers decisions on what they would like in their custom off site modular. From the time your floor plans are as you have asked them to be, to the home being delivered to your site can be a little as two to three months. The time to complete can also vary, depending on garages, porches, decks, finished basements etc.
Do not be confused between Manufactured and Modular; also do not be confused between price and quality. We offer references by request, our references are from many happy customers, even from several years past and present.