The Building Process:
What is a System Built Home?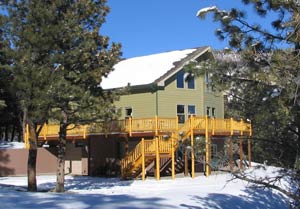 Our System Built homes never have delays because of rain or snow. They are built inside, out the elements and the damaging moisture that all conventional site built construction endures. Henry Ford didn't build Model T's in his customer's front yard because it would have been too costly and inefficient. He built them in an assembly process where the right tools were easily accessible and everyone knew their job. The same is true with Heritage Homes. The only difference with Heritage is that we will "custom" build your home to your wants and needs much like any site built home.
Exacting Construction -Careful attention to construction details during the building process is a standard on every home. At Heritage, we realize that these details, which may seem small and rather insignificant, are what separate our homes from our competition. More than that, this attention to detail ensures your new Heritage Home is exactly what you expect - a comfortable, beautiful place for you and your family to live.
How do you custom build a home that is then transported to my building site?
With our method of building, we can transport your loft, ranch, two story, split entry or cape cod style home to your site and set it on the foundation with a crane. We custom build your home with walls and rooms that are designed by you, to meet your wants, needs and budget. Your authorized Heritage Builder/Dealer can help you to design the home that is right for you. In Central Colorado, Contact Heritage Homes of the Valley.