ENERGY STAR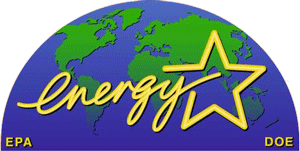 Heritage Homes of the Valley offers a Custom Modular Home of Exceptional Quality in it's design and features with unlimited Custom choices. Heritage Custom Modular Homes offers a turn key project if you choose within our area. Our Modular Homes are built with Super Insulation and always with Green in mind.
The "Heritage" Modular home is Energy Star Qualified and with the Modular's Super Insulation the value can not be beat!
Here in Buena Vista Colorado, and its surrounding area, a quality Modular Home is important for not only a retirement community but also in a growing community. Quality is important if you are looking to retire in our green valley, but also if resale value is important to you.
Our Super Insulated Modular Homes are purchased not only by people looking to retire but also by families that would like a summer home or a permanent home. With rafting, skiing, hunting, hiking, jeeping, 4wheeling & fishing at your fingertips we can offer you the Modular Home of your dreams that will make every day a special day.
With real estate sky rocketing, and the problems associated with site built homes (Weather-Material Delays-Sub-contractors), a Custom Heritage Modular that is off site built, with superior construction at an affordable price is always welcome, Heritage Homes of the Valley offers just that, an affordable Super Insulated Modular Home that is Custom built to your floor plan, energy star qualified and a firm price given to you on your home.
Super Insulated High Performance ENERGY STAR Modular Homes
Heritage Super Insulated high performance modular homes are designed to equal or surpass the Energy Star requirements. Energy Star for homes is a US Environmental Protection Agency (EPA) program designed to raise the energy efficiency of homes built across America, by holding Qualified builders to higher standards with third-party verified accountability. Participating in the Energy Star home program will reduce your home energy consumption and utility bills.
The Energy Star home program ensures homes are at least 15% more efficient than the International Energy Conservation Code (IECC) or 30% more efficient than the Model Energy Code (MEC). Our Super Insulated homes are designed to meet that standard.
How Do Homes Qualify for Energy Star? Click to find out!